Howdy!
It appears that the last post on this blog appeared in October, and I wrote it.
Just thought I would let you all know that THATCamp HBCU is planned for June 14-15 in Atlanta at the AUC Center's Woodruff Library.
Currently we have about 30 people registered, and I am looking for more.  I'm hoping that, once the grading is done, people will find our registration page. If you know anyone who might want to attend, I would love for you to send them an invite.
You don't have to be HBCU affiliated to attend.
I could sure use some direction from this group right now, though!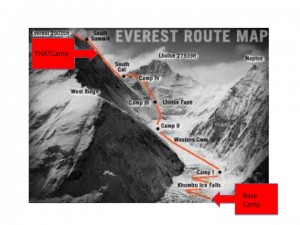 I am looking for some more campers,
I would love to find a few more workshop leaders (especially for iPhones or Smartphones in the classroom), and
I am looking for more money.  (Right now, I have only $500 from the Microsoft Research Grant.)
If anyone would like to assist in helping me tackel any of the above, please let me know!
Any knowledge, experience, connections, etc. would really be appreciated!!
Our website is:  hbcu2012.thatcamp.org
Michelle